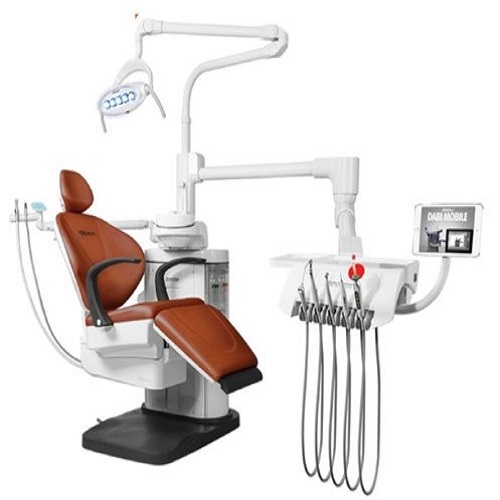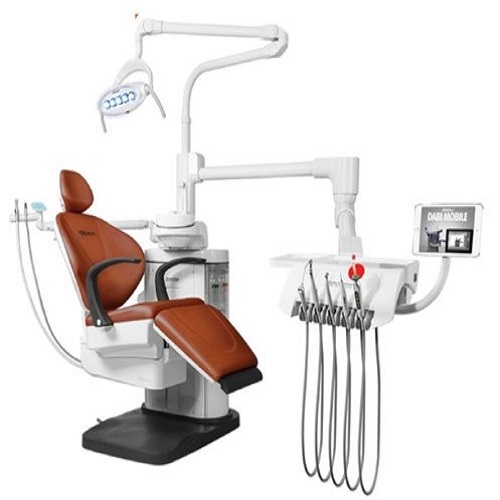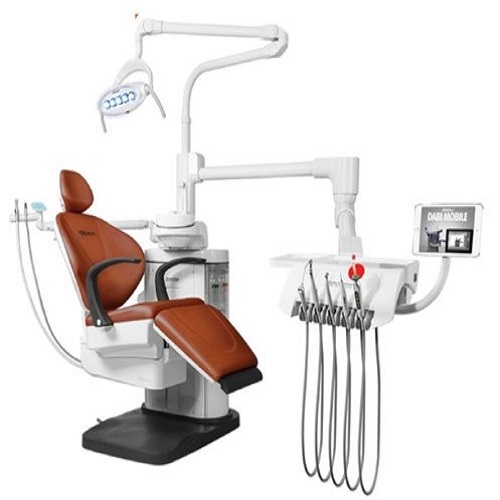 Prestige New Versa
---
Brief Description :
Dabi Atlante always bets on innovation, research and technology as means for leading the daily Odontology practicing to the highest and stringent levels. Several of its launches made and keep making history, surprising dental surgeons with solutions and equipment in the segments of offices, diagnostic imaging and implants, combining precision, comfort, functionality and biosecurity
Chair for the accommodation of the patient during the dental treatment, with automatic movements, ambidextrous (serves right and left handed), driven by low voltage motor-reducer providing low noise level
With a fully anatomical design and designed to provide greater productivity to the dentist.
Color Options :
Quality Standards maintained with Warranty (2+1) Year
Fina a local representative based on your Pincode
Structure constructed in solid steel, with anticorrosive treatment , with epoxy paint
Presents the ON/OFF button located on the side of the base of the chair facilitating the access of the professional
Support arm for the patient folding by pneumatic lock
Double anti-crushing system: Safety system that interrupts the movements of the chair preventing the occurrence of accidents
Chair with synchronized movement between seat and backrest: Trendelenburg position
Anatomic, removable, bi-articulated and height-adjustable backrest with anterior, posterior and longitudinal movements and lever lock system.
Joystick-type foot switch with automatic turn to zero position; 03 working positions, reflector activation and spit/return position to the last position
Electromechanical lifting system driven by low voltage BOSCH motor reducer with 24 volts
It has an integrated connection box
Quality Standards maintained with Warranty (2 year)
Product Rating: According to standard IEC 60601-1.
Power: 127/220 V ~ (internally selectable)
Frequency: 50/60 Hz
Type of protection against electric shock: Class I Equipment
Degree of protection against electric shock: Type B Applied Part
Operating mode: Continuous, Intermittent load – 1min. work and 4 min. rest
Protection against harmful ingress of water:

IPX 0 – Every chair for exams, except for footswitch
IPx1 – Pedal command

Input power: 200VA
Protection Fuses: F1 and F2 (127 or 220V ~) = 5A – delayed action
Lifting capacity: 200 kg distributed load (weight of the patient and equipment + accessories)
Delivery Unit
With up to 5 terminal
Arm with pneumatic lock
01 triple syringe.
02 terminal for Airotor.
01 terminal for Airmotor
Produced in Injected ABS
Progressive Pedal, Triple syringe
Removable stainless steel top, Bilateral Handle
PAD control panel with activation of chair functions
X-ray viewer for easy visualization of radiographic exams.
Water Unit
Produced in Injected ABS
Spittoon ; Deep, removable and with drain and filter for solids retention
Debris filter located at the base of the sucker under the body of the water unit.
Water flow regulation system
Translucent reservoirs of 1000 ml for
Water unit movies 60º folding tank
Asst Arm Reach with pad
Proximity Sensor- Sensor that automatically triggers the water flow of water in the spout
Dental Light
Optical system Sensor Operated 5 LEDs with 620º turn
3- Intensities: 15,000, 25,000 and 35,000 LUX (with variation of +-10%)
---