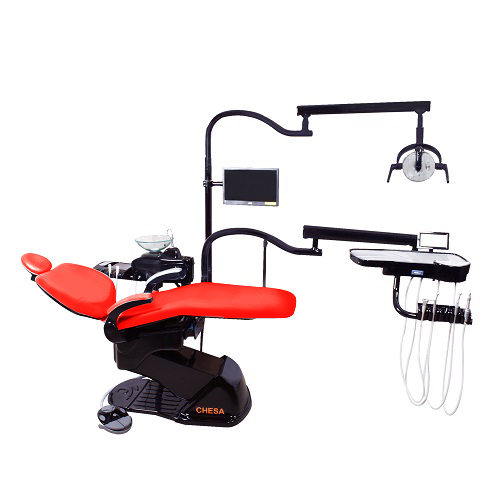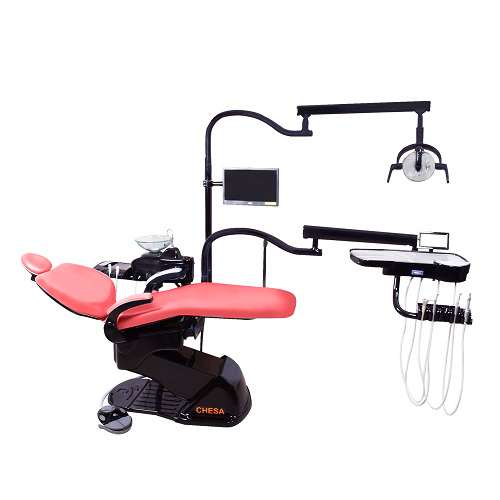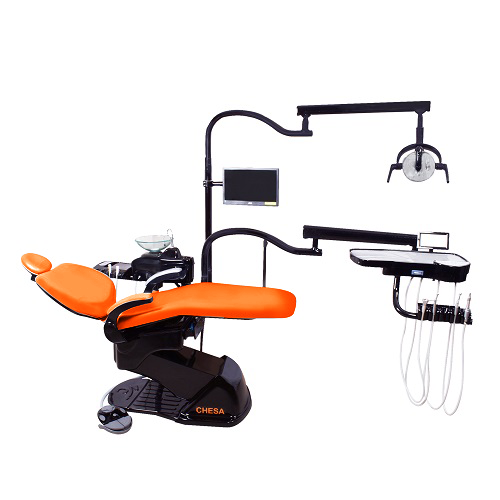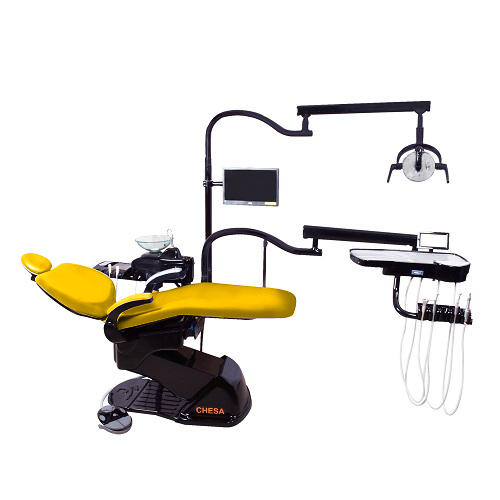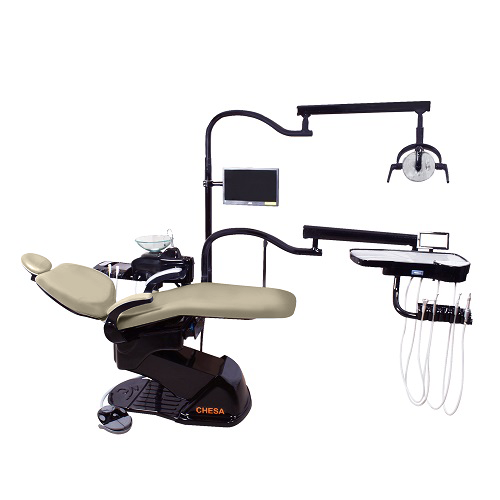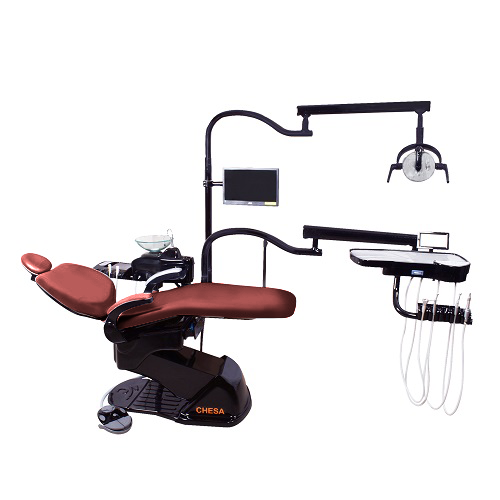 Onyx Premium
---
Brief Description :
Onyx Dental Chair known for its durability
Made in india chair , BLack colour body gives it premium look
Two seprate arms for Light and delivery unit make this chair very ergonmic for dentists
Comes with Syncronized Movement. Gargle programme with two memory progrmme
Color Options :
Quality Standards maintained with Warranty (2+1) Year
Fina a local representative based on your Pincode
Made in India Dental Chair
Unique and attractive full black colour body
Ergonomic chair for the accommodation of the patient during the dental treatment, with electric movements
Latest design with synchronise chair movement
Bi-articulated Headrest
It has a multifunctional foot pedal with movement of the backrest, chair up-down, airotor and micro motor control
Structure & base built in solid Iron with ergonomic design
Perfect stability, it does not need to be fixed to the floor
Wide upholstery with raised lumbar support, mounted on a rigid structure covered with laminated material, seamless
Quality Standards maintained with Warranty (2 Year)
Available in both right and left hand operations
Length- 6 Ft
Width- 3.5 Ft
Height- 7 Ft
Weight- 200 Kg
Power- 220 Volt
Frequency- 50-60 Hz
Lifting Capacity- 180 Kg distributed load
Input Power- 200 vA
Delivery Unit
1 three way syringe
1 micromotor point.
2 airotor points
Optional : 1 terminal for inbuilt scaler
Great durability / corrosion resistance and colour stability to the set
Broad working tray
Comes with 2 memory programmes, 1 Gargle Programme
2 Preset Programmes
X-Ray viewer for easy visualization of radiographic exams
Water Unit
Assistant side control for backrest, chair up-down and tumbler spittoon
Glass design Attractive spittoon which is programmable.
Programmable Tumbler-Spitton
Movable spittoon box for better assistant support
Pneumatic suction holder with high & low vacuum suction.
Dental Light
Sensor based LED light
Intensity: 15,000 to 25,000 LUX (tolerance +/- 20%)
LED light with polymerization option for curing
Lower energy consumption, consumes up to 95% less electrical energy than conventional models
---